Plant Manager Stakes His Success On HIGH PSI Ltd Equipment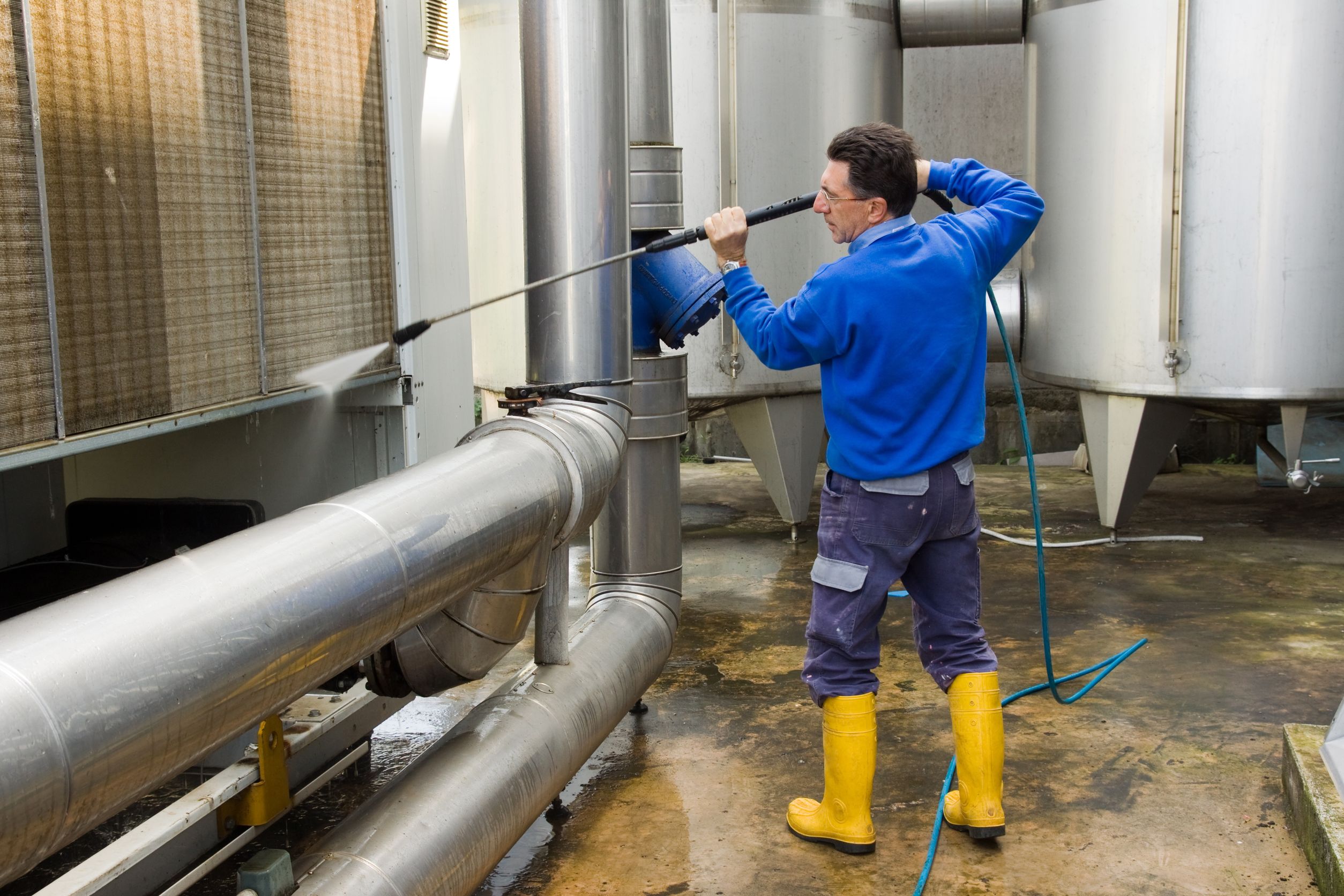 Tony is a manager for a major meat processing plant in Texas. The life-blood of his business depends on the safety and cleanliness of his operation. Federal inspectors can show up anytime. They never announce their arrival. Almost all inspections are surprise inspections.
That means every one of his meat cutting machines, his processors, grinders, refrigeration units, tables, floors – everything – must be maintained in a constant state of high cleanliness. Tony says getting the job done fast and efficiently would be impossible without high pressure washing technology.
His crew spends three to four hours each day pressure washing every square inch of his plant. Tony said his "Hotsy Chicago" connection is what makes superior sanitation possible.
That Hotsy Chicago connection, as Tony likes so to call it, refers to the Hotsy equipment brand he obtains from High PSI Ltd, a Chicago-based supplier of pressure washing equipment of enormous variety, configuration and capability.
"Knowing the equipment is going to do its job is very important to us," Tony told a video documentary crew. "We power wash everything, we steam clean everything, we sanitize everything."
He added that maintaining a trusted relationship with a partner that can supply equipment that will "get the job done thoroughly and completely" is "absolutely critical." That's why he values the equipment and service he gets from High PSI Ltd.
High PSI is based in Chicago. The firm has been a prominent supplier of industrial-grade cleaning equipment since 1976. In this competitive field where there is little margin for error, staying in business for more than four decades means High PSI is a time-tested and proven partner that managers like Tony in Texas rely upon.
High PSI Ltd carries more than 50 models of pressure washing systems which can be viewed on the company website today.