Get Snowed In With a Fake Snow Machine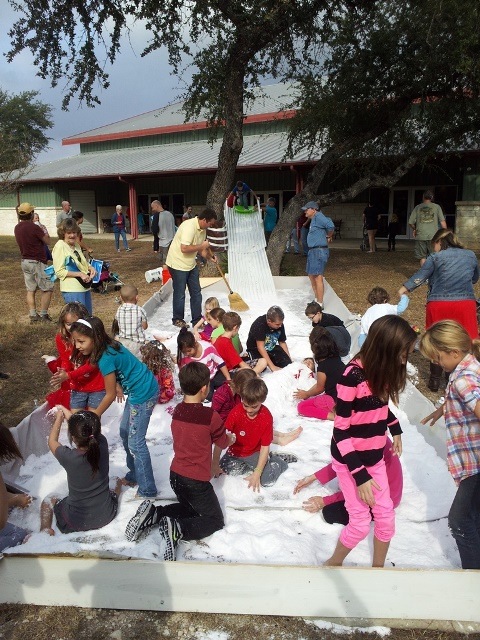 If you are going to be decorating for the holidays or for an event, consider using more professional looking fake snow instead of the usual white confetti or cotton balls. You can get some amazingly realistic effects using newer artificial snow equipment and materials. It might seem like getting this type of equipment would be too expensive for most people, but it's surprisingly cheap to buy a fake snow machine these days. Don't be afraid to look into it before you start planning decorations for your next event. You will probably be pleasantly surprised at how easy it actually can be.
In the Air or on the Ground?
If you want to have it look like snowflakes are falling from the sky, you will want to buy a fake snow machine. This type of machine makes very realistic fake snowflakes, although they tend to evaporate quickly and do not stick to the ground. That is actually a good thing because there is no mess to clean up afterwards. If you want to have it look like there is snow accumulating on the ground, you will want to make instant artificial snow from powder. This fake snow is totally amazing. It looks and feels like real snow, the only difference is it never melts. All you have to do is add water to the powder and it puffs up just like real snowflakes. Both of these types of artificial snow either in the air, or the instant snow powder are safe and non-toxic, as well as easy to clean up afterward. This means you can use them indoors our outdoors safely depending on your needs.
Indoor Uses for Fake Snow
For indoor events you could have a snow machine creating snowflakes and falling over the crowd at a concert or on the dance floor. You could also stage a wintry scene for holiday party photo opportunities. Guests could pose within the display and take pictures that look like they are outside in the snow. This could be good for a Christmas party, or even a wedding reception.
Outdoor Uses for Fake Snow
Both types of fake snow are great for outdoor decorating as well. They are both completely safe and non-toxic, so they won't be dangerous for children or animals. If you need to get instant snow powder or a snow machine, SnoWonder are the people to talk to. They were the first company to offer the instant snow powder inside the United States.