Fabric Wall Coverings Add Elegance to Residential and Commercial Properties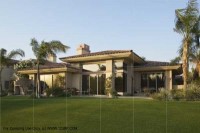 We at Wolf-Gordon offer fabric wall coverings that can be applied to the walls of homes or businesses. Our design and sales team here can provide a wide array of choices for decorating a living space or office. Our specialty wallcoverings can be used for specialized applications, thereby making them extremely functional and decorative.
For example, we feature fabric wall coverings in grasscloth and linen as well paperweave and silk. Textile wallcoverings, cork, and wood veneers are featured too. So, if you are seeking a unique, easy-care covering for your residence or business, we feature the wallpaper fabrics that can meet with your specific needs.
Grasscloth Wallcoverings
For example, our grasscloth wall covering is made from such grasses and plants as jute, abaca and sisal. The renewable grasses are then laminated and put on paper to prevent the adhesive from penetrating the surface. Our broad range of grasscloth fabrics make it possible for you to select from fibrous or refined textures as well as from irregular or coarse alternatives. Because the materials are natural, they will show some variations in shading.
Breathable and Beautiful
Linen fabric wall coverings have proven to be the oldest and strongest of natural fibers. The linens and linen blends that we use are anti-allergenic as well as resist static. In addition, sustainable linen is resistant to microbial growth or infestation by insects. Breathable and beautiful, linen is a unique fabric wallcovering.
We also offer fabric wall coverings in the form of organics. Our collection of coverings in this category is made with a topcoat of polylactic acid, also known as PLA. Backings are made from recycled newspapers and the core is made of kenaf. Kenaf itself is an ancient plant that originates from Africa. Related to okra and cotton, kenaf is a member of the hibiscus family. The plant can be made into paper without the need to cut down trees. What's more, kenaf grows rapidly, rising in height to as much as 12 feet in only a five-month period.
According to the USDA, research shows that kenaf is able to yield as much as 8 tons of dry fiber per acre per year on average. That yield is approximately four times greater than a harvest of southern pines, which usually takes about 10 to 35 years to reach a harvestable size. In addition, kenaf is available in a large number of varieties. Therefore, our organics wallcoverings featuring a kenaf core are not only guaranteed for longevity, they are safe too. The recycled newspapers used for the organics backing are stripped of formaldehyde and ink.
Our paperweave fabric wallcovering looks close to natural wallcoverings in appearance and utilize such components as rayon and cellulose. Water-based, non-toxic dyes are featured and the fabric is available in a number of patterns. As you can see, we at Wolf-Gordon, provide the latest and greatest in innovative and sustainable fabric wall coverings.